Trends for Summer 2013
Chic, feminine skirts and bold, eye-catching neons and prints are hot this summer with a resurgence of 90s and 60s styles. Here's what you need to shop for, to stay in vogue, the summer of 2013.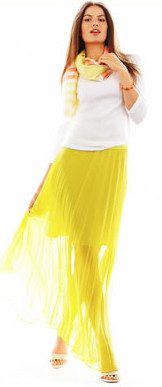 Prints Go Bold
Summer fashion trends include graphic designs. Allow your prints to make a statement.
Get Glowing
Iridescent fabrics can light up the night this summer. Any iridescent outfit can be toned down with a solid colored jacket, cardigan, or if it is a skirt, or jeans a neutral hue can tone it down.
Classy Skirts
Pencil skirts are your go to outfit for something ladylike, sexy and sophisticated. Front Slits continue from Spring 2013 trends.
Contrasting Tops
This summer, trendy patterns and colors that clash are a definite do with a pencil skirt. Neon colors with a sheer blouse is your next fashion statement. The neon colors make a bold statement, while the sheer blouse causes a more delicate look.
Whites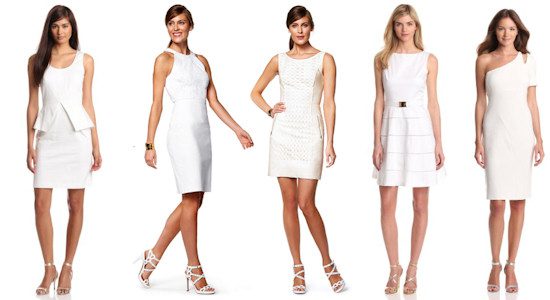 White is a definite spring/summer colour, it can be layered or kept as a separate.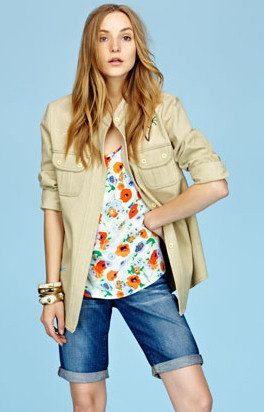 The 90s Influence
The 90s styles are back with baggy jeans, high-waisted trousers, and slip dresses, along with teen spirit.
Jackets
Bomber and Cargo jackets are back with curved shoulders, added volume or cropped. Pair with pastel jeans or denim bermudas for a trendy look this summer.
Bermudas
Loose fitting Bermuda's are also trendy, but be sure to make it proportional too many oversized layers can look messy.
60s Flower Power
Along with the 90's, the 60's are also back with flower power.
Content Disclaimer 
This Content is Generated from RSS Feeds, if your content is featured and you would like to be removed, please 
Contact Us
With your website address and name of site you wish to be removed from.
Note:
You can control what content is distributed in your RSS Feed by using your Website Editor.
Women's Fashion Offers Shoes & Trainers Offers
Women's Clothing Accessories
Underwear & Lingerie Offers
Cosmetics & Beauty Offers